A new community for traders
With the new social trading platform by M4Markets you can now access a global network of traders who share knowledge about the markets, as well as their trades. The M4Markets copy-trading platform has been built with our clients in mind and it offers access to a community of traders that can provide valuable insight to both new and advanced traders.
The participants in copy-trading
Τhe Investor
Follows a strategy provider and invests capital to copy trades
The Trader
An expert trader who shares his strategy with other traders
The Platform
The technology that connects Investors and traders
An all-in-one
copy-trading platform
Through the M4Markets copy-trading platform traders can find mentors and enhance their knowledge. Each trader profile offers analytics and details on the user's profitability, markets traded, and trades placed allowing you to make an informed decision about the expert you want to follow.
Social trading is ideal for investors – beginners and advanced – who want to move as quick as the markets do without having to do their analysis or follow the markets closely.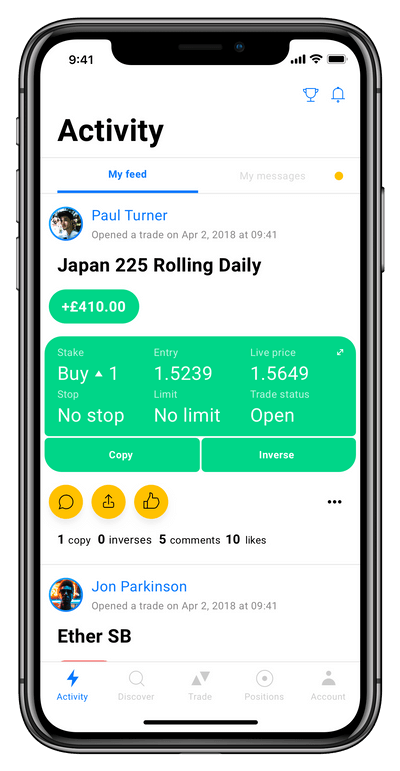 Key Features
Real-time updates on your feed 24/7 from anywhere in the world
Join a community of like-minded individual and share your trades
MT4/5 Trading platform integration
Pelican Trading Delivers FCA-Regulated Social Platform
How it works